---
Importer, Exporter, Stockists & Suppliers Of Ferrous & Non-Ferrous Metals, Stainless Steel, Carbon Steel, Alloy Steel, Nickel Alloys, Copper Alloys, Pipes and Tubes, Coil / Sheets / Plates, Angles, Channels, Bars, Flats, Circles, Rings, Patti, Strip, Pipe - Fitting, Flanges, Anchors, Fasteners, Olets, Buttweld Fittings, Forged Pipe Fittings, Rods & Hardware Items, Industrial raw Materials (Iron & Steels)
INTRODUCTION
We introduce ourselves as a leading Importer, Exporter, Stockists and Suppliers of SPECIAL GRADE INDUSTRIAL RAW MATERIALS in bulk & small quantities, in all shapes and sizes & as per complete customized project requirement of our valued customers. We are doing this business since 1988 and earned trust from the various proud customers. Our sales service is the best potential, we inherit our pride in. Our business organization encourages us to do ever better service in exceeding customer's highest expectations. This earned us trust from the various valued customer...Read More
OUR PRODUCTS
INDUSTRIES WE SERVE
THIRD PARTY INSPECTION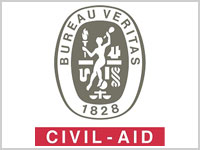 (BVIS)
Bureau VERITAS Industrial Services (India) Pvt. Ltd.

(BHEL)
Bharat Heavy Electricals Limited

(DNV)
DET Norske VERITAS

(EIL)
Engineers India Limited

(FEDO)
Fact Engineering And Design Organisation

(PDIL)
Projects & Developments India Limited

(UHDE)
UHDE India Limited

(Baxcounsel)
Baxcounsel Inspection Bureau Pvt. Ltd.

(IBR)
Indian Boiler Regulations

(NPCL)
Nuclear Power Corporation Of India Ltd.